Feminist Success via Wealth & Secularization?
A bulky research report titled The Global Gender Gap Index has been published annually, since 2006, by the World Economic Index. The current 325-page report analyzed the status of women relative to men in 134 nations (out of the world's 193) in four categories: Health, Education, Economy, and Politics. Every nation was then ranked, from 1-134, in a list of best-to-worst nations for women. ...
"Scientists claim to be a step closer to reversing the aging process after..."
– Harvard scientists reverse the ageing process in mice – now for humans
Short Sharp Science: Could an 'elixir of life'... →
By Breki Tomasson New Scientist is reporting about a chemical elixir that - if it works on humans the same way as it works on mice - could extend our lifespans by up to ten years, allowing us better endurance and motor coordination as we age. Needless to say, all of these reports should be taken with a grain of salt, but they're always interesting to follow in the years leading up to the...
State-By-State Gay Marriage Predictions →
Will Mississippi be last in 2035?  That's what one futurist believes.  On the bright side, the majority of the states in the USA will be ratifying gay marriage in the next 8 years, according to this forecaster.
5 tags
Iceland Passes Gay Marriage Law in Unanimous Vote →
Good news in the LGBT circle; Iceland - the only country in the world with an openly homosexual head of state, has recently passed a law that allows same-sex partners to marry. The vote was won with an astoundingly overwhelming majority, 49 to 0. The Icelandic marriage legislation will now change its wording to include matrimony between "man and man, woman and woman".
Global TransHumanism Report
By Hank Hyena This is a slightly revised transcription of a speech Hank Hyena will give at the H+ Summit. Let's begin with Russia, the biggest nation in land mass, the 3rd largest empire in history, with an astounding resume of huge projects, ambitions, and imagination — all partly derived from the fact that Russia has a Messiah streak as wide as Siberia. Here's a quote by a...
Immortal Avatars: Back up your Brain, Never Die →
By Breki Tomasson It's time to start backing up our brains! According to a recent article in New Scientist, the creating of computer avatars based on your own brain patterns and appearance isn't as far off as TV Series Caprica would have it. A Santa Monica company named Image Metrics has been able to create staggeringly photo realistic versions of faces that can move with stunning...
Eat your Itsy Bitsy Teeny Weeny Nutrients! →
By Breki Tomasson Nanotechnology is an exciting subject that threatens to change things around almost everywhere. We've seen all sorts of exciting news for how nanotechnology will be used in fields ranging from medicine to engineering to fighting pollution. Now we're seeing people talk about nanofoods, as well. According to Vic Morris at the Institute of Food Research,...
Let's Make Our Votes Equal Our IQs?
By Hank Hyena Do your favorite politicians always lose because their supporters are outvoted by "all the stupid people voting for their stupid candidates"?  Have you realized that your lone vote - carefully researched and considered - is invariably cancelled out by a genetic moron who is terminally plagued with primitive memes? Who can't grasp anything more complex than a ...
Watch
By Breki Tomasson Every now and again, a video pops up that is simply so moving that it has to be shared. A few months ago, I shared with you a movie that discussed the scale of our world and the Universe we inhabit. Today, I'd like to share with you a short reading from Carl Sagan's "Pale Blue Dot", as adapted by Michael Marantz. I hope you enjoy it as much as I did. ...
But Cetaceans are People Too!
By Breki Tomasson Roughly a year ago, I wrote an entry on another blog of mine entitled "The Fight for (Non-)Human Rights". It was a simple enough thing, discussing a simple concept. I argued that alien civilizations and human-equivalent artificial intelligences would be appearing within many people's lifetimes and that we needed to begin asking ourselves what sort of ...
Endorphin Lifestyle: Maximizing Healthy Pleasure
by Hank Hyena Endorphins refer to the 20 types of brain hormones that are produced in the pituitary glands and hypathalmus.  When they're released they give you a sense of pleasure and euphoria - they relieve stress, depression and chronic pain, they enhance the immune system and delay the aging process. Discovered in 1975, endorphins resemble opium, morphine, and cocaine because these...
Israel's Value to the Future →
By Hank Hyena Israel is tiny - smaller in size and population than New Jersey - but it is gigantic in its value to the world, due to its expertise in tech, robotics, medicine, brain stem research, and other futuristic enterprises. This hplusmagazine.com article lists numerous reasons why Israel is, and will continue to be, an important participant in an extropist future.
Future Shock Levels →
By Breki Tomasson Future Shock Levels is a short article by Eliezer S. Yudkowsky about the "shock levels" of the future. Extropism lands somewhere between SL3 and SL4, in this scheme of things. All in all, it's a pretty decent summary of things and describes the various types of futurists quite well.
Boredom Is A Killer →
By Hank Hyena Recent studies show that chronic boredom leads to cardiovascular disease and premature death. This article in hplusmagazine.com reports on the connection between ennui and depression, with an interesting examination of the question: "if immortal life is ever attained, will we be so bored, we'd rather be dead?" The Extropist Examiner says NO!
LILY PAD - a Floating Ecopolis for Climate... →
By Hank Hyena Here's the ideal way to live if the continents are ever flooded, or if humans simply want to live a nomadic seafaring existence in large colonies.  Designed by Vincent Callebaut, a Belgian, who has won many awards for his futurist designs - click on the title to view an amazing possibility
Will Argentina be the next "Gay Marriage nation? →
By Hank Hyena Spring brings fresh vigor to the global marriage equality movement - the hottest current action is LATIN-THEMED on three separate continents. Bravo! Portugal is poised to legalize same-sex marriage. The Lisbon Parliament passed its permission February 11, and the bill is presently sitting on President An'bal Cavaco Silva's desk - he needs to either sign it or veto it by...
Humanoid Robot expresses Love for his Creators →
By Hank Hyena Very human-like robot says goodbye to his lab partners before he is shipped off to another research facility. Oddly touching and funny.
The Future of Psychopharmacological Enhancements →
By Breki Tomasson Maartje Schermer, Ineke Bolt, Reunoud de Jongh and Berend Olivier from Erasmus and Utrecht Universities in The Netherlands have recently published a very interesting paper on the future of psychopharmacological enhancements. In it, they argue against what they consider unrealistic future scenarios, claiming that many of these scenarios will not happen (or will happen...
123 Tips on How to Live for 123 Years →
By Hank Hyena Jean Calment of Arles, France, lived to be 122 years old, and so can you - claims the author of this thorough essay that lists all the advice provided by all recent longevity studies.  Divided into separate categories for exercise, nutrition, lifestyle, and mental fitness, with numerous suggestions the public is generally unaware of: lymphatic massage?  bedroom with a view?  Read it...
Laughing Will Lengthen Your Life →
By Hank Hyena Ha-Ha-Ha-Ha! Laughing, even fake laughing, increases your longevity because it releases hormones that reduce stress, enhance healing, and promote joy. The Extropist Examiner recommends laughing at least 20 times per day, and there's some jokes in this H+ article that should start you on your way.
Gene Patent Not Allowed
By Breki Tomasson A federal judge on Monday struck down patents on two genes linked to breast and ovarian cancer. The decision, if upheld, could throw into doubt the patents covering thousands of human genes and reshape the law of intellectual property. At the Extropist Examiner, we're always glad to see news like this. A gene is something that appears in nature, and we consider it to be...
Sam Harris: Science can answer moral questions →
By Breki Tomasson A popular argument from the religious crowd is that without religion, people would murder each other without remorse, fornicate in the streets, engage in infidelity and be entirely amoral creatures. In this fabulous TED Talk, Sam Harris makes the argument that this is not the case; ethics and morals can be derived from hard science.
An Index to Creationist Claims →
Creationist claims are numerous and varied, so it is often difficult to track down information on any given claim. Plus, creationists constantly come up with new claims which need addressing. This site attempts, as much as possible, to make it easy to find rebuttals and references from the scientific community to any and all of the various creationist claims.
Is Online Education the Future? →
Many parents in the USA are choosing to enroll their children in online schools, instead of the traditional bricks-and-mortar institutions of bygone years. "Wired" pupils are loving it! This article interviews the children themselves for their reasons on why they prefer learning from laptops.
In South Dakota, Astrology Causes Global Warming!
By Breki Tomasson That there are a variety of climatological, meteorological, astrological, thermological, cosmological, and ecological dynamics that can effect world weather phenomena and that the significance and interrelativity of these factors is largely speculative. Please read that sentence again. And again. Then understand that this is what South Dakota has decided will be taught in...
Stem Cell Tourism
By Breki Tomasson We've all heard how stem cells are the next big thing in medicine. They've been said to be the big hope in treating cancer, paralysis, Alzheimer's, blindness, diabetes, multiple sclerosis and many, many other diseases and illnesses. With so many enormous advances coming our way thanks to stem cell research, you would expect medical and biological researchers...
Religion Will Be Destroyed by Ridicule -... →
People who are religious resist appeals to their logic and common sense, but can they handle being laughed at? Probably not. This article asserts that the best weapon to use against the god-fearing is blasphemous scorn, satire, and derision - the ruder the better - and this tactic seems to be working.
The Next Global SuperPower Is... Korea? →
Seriously. It's the most wired country on earth, with the fastest-growing economy in the last 50 years, a large military, abundant minerals in the north, an aggressive green IT and robotics strategy, a pop culture that's admired and emulated, and a car company that's aiming to topple Toyota… and they're good at ice-skating too!
Abolish The Senate: Replace with Reddit.com
By Hank Hyena The USA political system and the Constitution it oozes out of like slime from a fetid egg - are shamefully flawed, an embarrassment to the citizenry they purport to represent. Although a moronic segment of the populace regards the decrepit 223-year-old document as a symetrical, semi-sacred text, akin to a Biblical addendum - anyone educated and/or rational can see that the American...
The Robot Song
By Hank Hyena I don't want to worry I don't want to hurry I want a robot to cook me chicken curry I don't want to clean I just want my dream I want a robot that's my pet machine I want a robot to vacuum my stairs I want a robot to comb my hairs I want a robot to wash my clothes I want a robot to tickle my toes I want a robot that takes out the trash I want a robot that...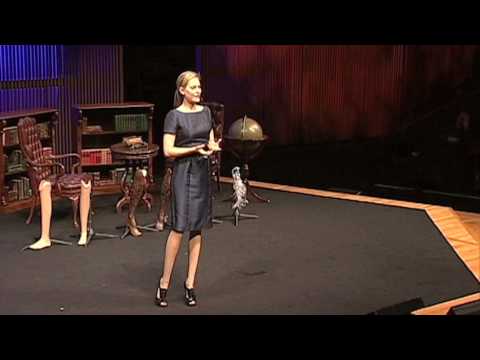 The Extropist Manifesto
A global movement that updates and expands upon "The Extropian Principles" written by Max More in 1998. Extropism is an optimistic, futuristic philosophy that can be summed up in the following five phrases: Endless eXtension Transcending Restriction Overcoming Property Intelligence Smart Machines In more detail, the Extropist philosophy and world-view promotes: Endless...
DNA, Version Four →
By Breki Tomasson As a quick aside before the actual content of this article, I recently stumbled upon an old interview with Craig Venter on New Scientist. The interview is from late 2007 and talks about his inflated ego, the promises he's (so far) failed to fulfill and the actual advances that he's been there to help us achieve. It's quite an interesting read and allows us to...
We Support Building 555 Washington Skyscraper
The Extropist Examiner heartily supports the construction of the 555 Washington skyscraper in the financial district of San Francisco.  We hope this beautiful design will not be halted by narrow-minded community obstructionists and Luddite politicians. Skyscrapers are an ecological use of the earth's surface, and they are miraculous to behold if they have an aesthetically-pleasing shape.  Below is...
Good Morning in Extropia - 2050 A.D.
6:00. I wake up euphoric after a wonderful night of programmed dreams, primarily of childhood vacations. After climbing out of my sound-and-light deprivation pod, I challenge my synthetic heart and testosterone supplements by pumping out 350 pushups - the recommended workout for a 114-year old. Next I gaze out the window of my 53rd floor home at the other "Farmpartments" surrounding...
Should We Tell Our Children They Won't Die? →
by Hank Hyena As an Extropist parent, I feel comfortable telling my children that they will probably not die due to scientific advancement that will grant them immortality. This is, of course, a big relief to them. When they ask if I am going to expire, I tell them about cryonics and I remind them; "Hey, don't forget to take my brain out of the freezer." For the full story of...
4 tags
Martin Amis Supports Euthanasia in the UK →
British author Martin Amis speaks out on the need for euthanasia rights in the United Kingdom in a recent article in The Telegraph. Amis - who notes that there will be a "silver tsunami" of elderly in his homeland soon - advises his government to "put booths on every corner where the elderly can have a Martini and get a medal" before extinguishing themselves. Euthanasia is...
"Get Naked: It's Good For Your Brain" →
Social nudity, skinny dipping, or just lounging around NIFOC (Naked In Front Of Computer) - all have mental and physical health benefits.  This recent article in H+Magazine posits a future in which nudity will be more prevalent, as it was during the years 1920-1933 when Nacktkultur was popular in Germany.  Click on the headline for full article.
5 tags
Religious Tolerance
"If the Prophet Mohammed had asked me to deem Christians or Jews heretics, I would have deemed Mohammed himself a heretic." [Source: Haaretz] In a climate where criticism and parody have been met with torture, threats and - occasionally - murder, Mufti Sheikh Ahmed Hassoun of Syria is taking a big risk with this statement. He believes, quite understandably, that wars are one of...
10 tags
Britain's Business Secretary wants to turn the... →
By Breki Tomasson Peter Mandelson, Business Secretary in the UK, isn't only cracking down on file shares with draconian three-strikes laws whereby accused (not even convicted!) file sharers would get their Internet connections terminated, he's also actively out to destroy science. Peter Mandelson wants to cut back on scientific research in order to prioritize "research that...
Swimming Best Exercise for Longevity →
Swimmers live longer!  That's the news from a 32-year study from the University of South Carolina study by Dr. Steven Blair. The results were published in the International Journal of Aquatic Research and Education.  Swimmers outperformed runners by almost 50%, and they far outpaced walkers and sedentary people.
Gay Weddings in Nepal →
By Hank Hyena Gay couples still can't get married in California, and in Uganda they'd run the risk of execution, but in the remote Himalayan nation of Nepal - gay marriage is legal.  In fact, the impoverished Hindu & Buddhist country is planning to organize gay wedding ceremonies that can take place at the base of Mount Everest. The Extropist Examiner applauds Nepal for its...
Who killed the Iranian nuclear scientist? →
by Hank Hyena An Iranian nuclear physicist - Massoud Ali Mohammadi - was killed by a motorcycle bomb outside his house on Tuesday, and everyone's wondering who perpetrated the assassination.  Was it: Israeli agents, to thwart Iran's plans to build atomic weapons? American CIA agents, for the same reason? British agents, for the same reason? The Iranian government itself, because...
"Despite the frigid temperatures outside, the protesters assembled nearly naked..."
– Pirate Party protests 'naked' scanners in their underpants
Seoul Commune 2026 →
By Hank Hyena Is this the future of cities?  Everyone is buzzing about the giant green hive-like structures that will soon be built in South Korea.  They're energy-sustainable, pedestrian-friendly, community-oriented, and they're covered with plants.  Would you live in one?  I would, quite happily.  The design won a prestigious award and is anticipated to be a model for dense...
Stop Uganda Homophobia!
By Hank Hyena and Breki Tomasson Uganda is considering passing a law that would outlaw gay activity, and make it punishable by death or life imprisonment. This extreme violation of human rights is promoted by Christian leaders in Uganda and the vast majority of Ugandan citizens are afraid to oppose the legislation because they fear that they'll be labeled as gay. As Extropists, we regard this...
"Street Utopia" arrives in San Francisco, Jan. 9 →
By Hank Hyena "Street Utopia" is coming to San Francisco - a film, food, art, and urban design festival that aims to transform the California city's car-dominated street culture into a democratic, sustainable, imaginative environment. Films from cities that are more pedestrian & bike-friendly will be shown (Curitiba, Bogota, Amsterdam, Copenhagen, Freiburg, etc.) and there...
"The 2000s left us feeling battered, but the 2010s are looking awesome. Thanks to..."
– 15 Reasons To Live For The Next 10 Years - io9